Welcome To Steve's Masonry
Steve's Masonry, LLC. is a family business with both of Steve's sons, Steven and Scott, partners in the company. They provide services for all masonry projects as well as forming, pouring and finishing foundations, concrete flatwork, and concrete pumping. Steve's Masonry has earned a reputation in our community of providing quality workmanship and excellent customer service.
We provide the highest quality of workmanship in all types of masonry, foundations, and concrete projects. Please contact us to inquire about a free estimate. We look forward to helping you beautify your place.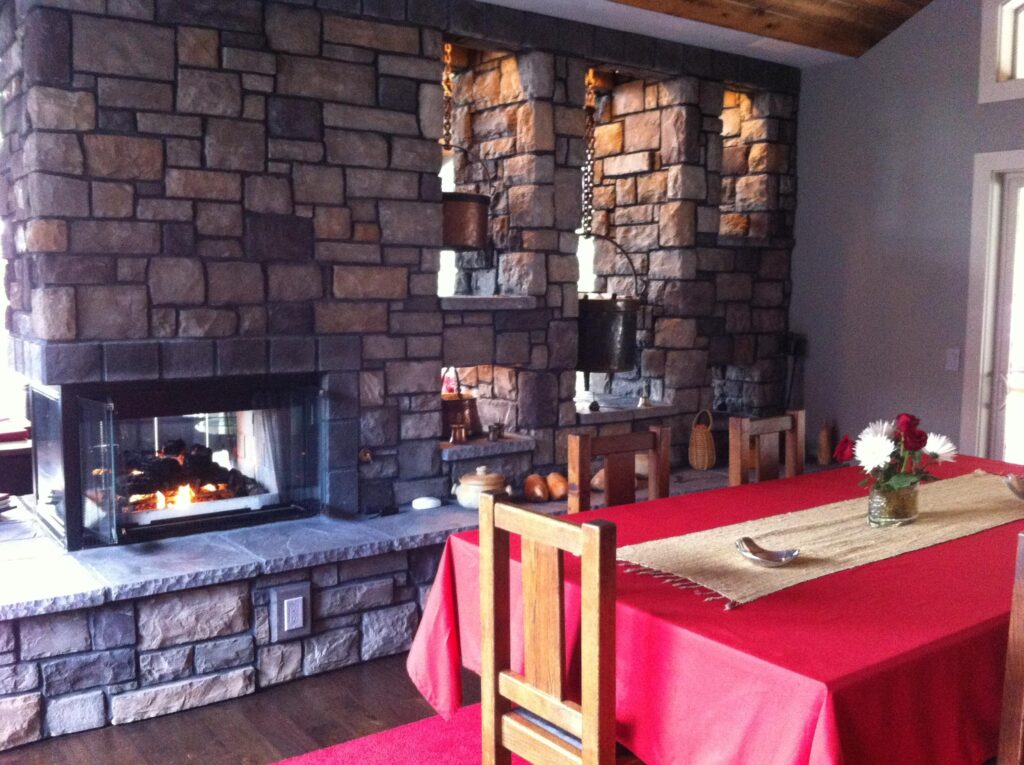 Every Job Matters and So Do Our Customers!
We construct and work on all type of masonry, foundations and chimneys. We take care of our customers and provide the highest quality workmanship!
What Our Customers Are Saying About Us...
Overall Rating-A-Reported on Angie's List by Summer Highfill of Springfield, OR
"We checked out several masons and are EXTREMELY pleased with the work done by Steve's Masonry. They were prompt in getting our bid information to us and employed excellent customer service. Upon accepting the bid, they started work on the project within 3 days. The employees were professional and punctual. They are very fast and efficient. They were careful with the job site and were able to assist and work with us throughout the project. I was pleased they were willing to work with me on an odd request, including my parents ashes in the foundation of my home. They were happy to meet our requests and I highly recommend this company. They have a fair price, excellent follow-through and customer service and a high level of performance!"
Overall Rating-A -Reported on Angie's List by John Granger of Eugene, OR
"Steve came and gave an estimate.  He charged $125 for the estimate, but subtracted it from the price of the work.  He sent a contract within two days.  After accepting the contract, the work was scheduled within a week.  A crew of two masons worked for two days on the project.  They were careful with the plants and the yard as they completed the work. They were responsive to suggestions and I was able to make requests as to how the finished work would look.  When completed, they cleaned up the area and left it neat and clean."
Beautiful job! Your craftsmanship is much appreciated. Will recommend your business to others. If you ever need references for a job well done, please let me know. Wish I had called you years ago." Ma'Carry, Eugene, OR
Great job on outside stonework Thank you Steve's Masonry! Highly recommend them!" Shelley, Pleasant Hill, OR
Frank and I want to thank you for the incredible brickwork. We are so excited to use our new fireplace!" Frank and Cynthia, Eugene, OR
Our wall looks great! Thank you, we enjoyed working with you and will happily recommend Steve's Masonry to friends and family." Mike, Eugene, OR
Thanks to All.  My steps looks so much better and function safer as well," Millie, Eugene, OR
Thanks, the job proceeded smoothly and your crew was informative, positive and polite." David, Eugene, OR
Thank you so much for your work. Our chimney looks really nice. You're awesome." Jamie & Nancy, Eugene, OR
"Thank you so much for the beautiful rock work you did to repair my broken house. It far exceeded our expectations. We've had many neighbors raving about how nice it looks, Thank You" – Sara, Eugene, OR
Thanks for the chimney work. It looks fantastic." Michelle & Rafael, Eugene, OR
Thanks again for the professional chimney repair. Looks great!" Roger, Veneta, OR
"Ellen and I are very happy with your patio and path. Special kudos to your excellent crew" – Allan and Ellen, Eugene, OR
"We really like the wall! Thanks to you and your crew! We enjoyed working with you." Norm and Cilla Gartley, Eugene, OR.